Invited Speakers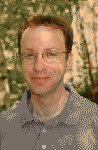 Richard Gerrig, Stony Brook University, USA
A Participatory Perspective on the Experience of Narrative Worlds
Abstract: As people experience narratives, they often behave as if they are participants in the narrative world. This talk embraces that claim to develop a participatory perspective on readers' and viewers' narrative experiences. This perspective asserts, for example, that readers encode participatory responses as reactions to characters' utterances and actions. The talk will review three areas of empirical research that have emerged from this perspective. The first area will be readers' experiences of narrative mysteries—circumstances in which a text raises questions that are not immediately settled. The second area will be the consequences of readers' participation as they weigh in on characters' actions and decisions. The third area will be the potential for changes in people's beliefs and attitudes as a product of their narrative experiences.
[↑ view in schedule]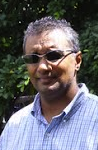 Inderjeet Mani, Yahoo! Labs, USA
Plots as Summaries of Event Chains
Abstract: The plot of a narrative addresses what happened, and why. While a number of interesting theories of plot have been explored, it has proved hard in narrative interpretation to automatically compute a representation of the plot. This talk describes how to build a representation of what happened by summarizing temporal chains of events that involve a particular protagonist. These chains, which are based on the work of Chambers, can be summarized by various methods, including pruning subgraphs in the representation. Linguistic challenges include habitual expressions and non-literal language, as well as the generation of fluent natural language output. The talk concludes with suggestions for how to layer causal information on top of the representation of what happened.
[↑ view in schedule]
Contributed Papers
Conference Dinner
The conference dinner will be held at Café Seeterrassen on the first day of the conference (4 August, 19:30–22:30). It will consist of a barbecue with vegetarian and meat grill options, salads and side dishes.
View Larger Map
Café Seeterrassen is situated in the beautiful Planten un Blomen park, the former botanical garden of Hamburg.
The price for the barbecue (vegetarian and meat grill options, salads and side dishes) and one glass of wine or juice is € 25.